July 29th, 2010



Some of us from the

Duluth Superior Camera Club

left on the tugboat

L.L. Smith, Jr.

about 10:45 a.m..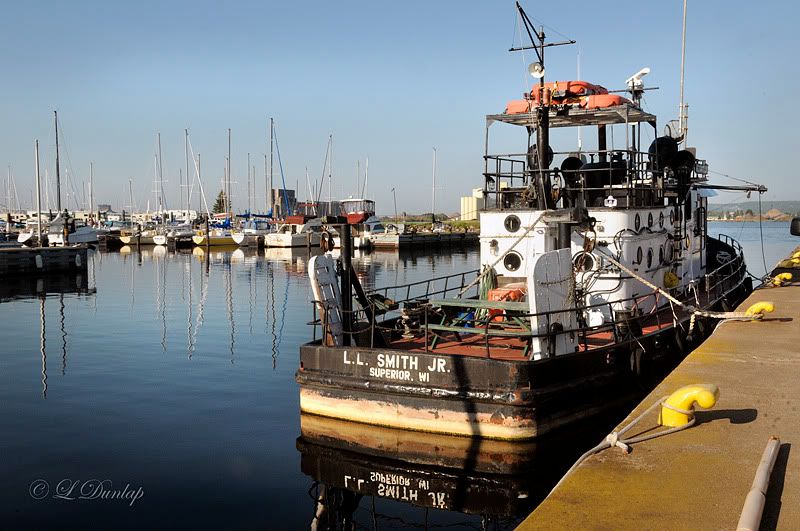 First we followed an ore boat out of the Aerial Lift Bridge. That alone was worth the trip.
The best way to travel.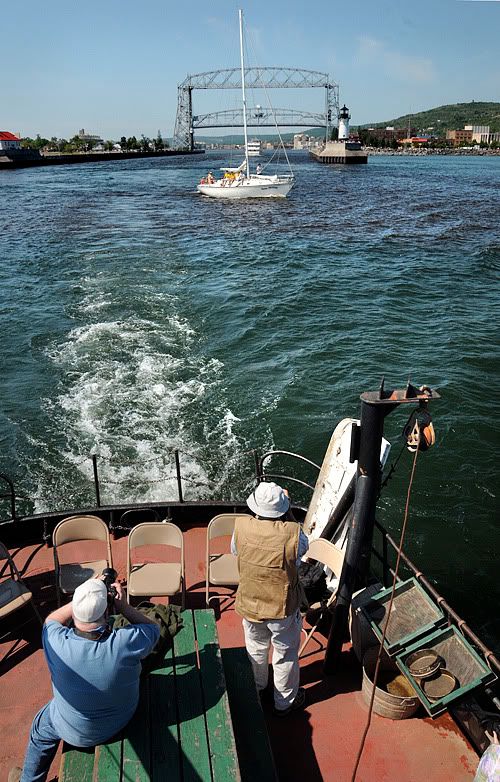 We spent the first two of our three hours photographing the tall ships as they waited in the lake.
The Bounty.
The Niagara and the Europa.
The Niagara.
The Pride Of Baltimore II and Niagara
The Europa.
The Roald Amundsen
We waited outside the harbor for most of the tall ships to parade through, before we were allowed to go in. Not a bad place to sit, normally, but we missed photographing the parade as they sailed under the bridge -- and good views of the canon-fire.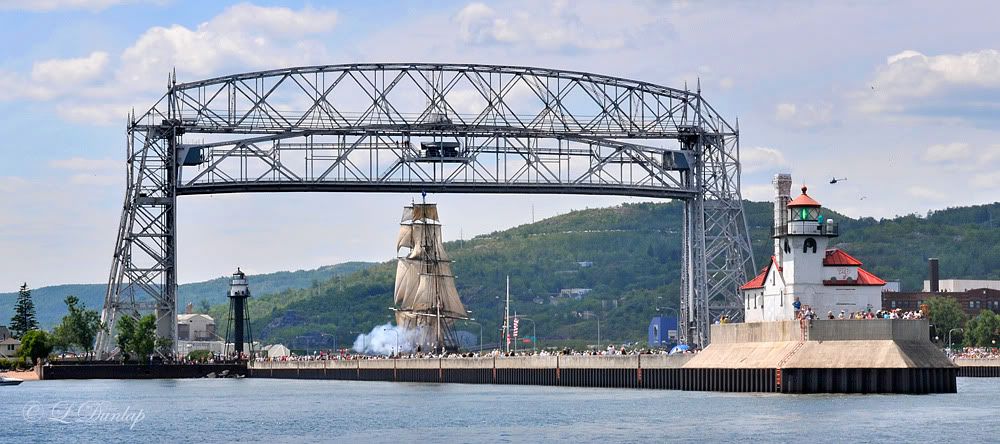 We did get to see the

Pride of Baltimore

sailing in.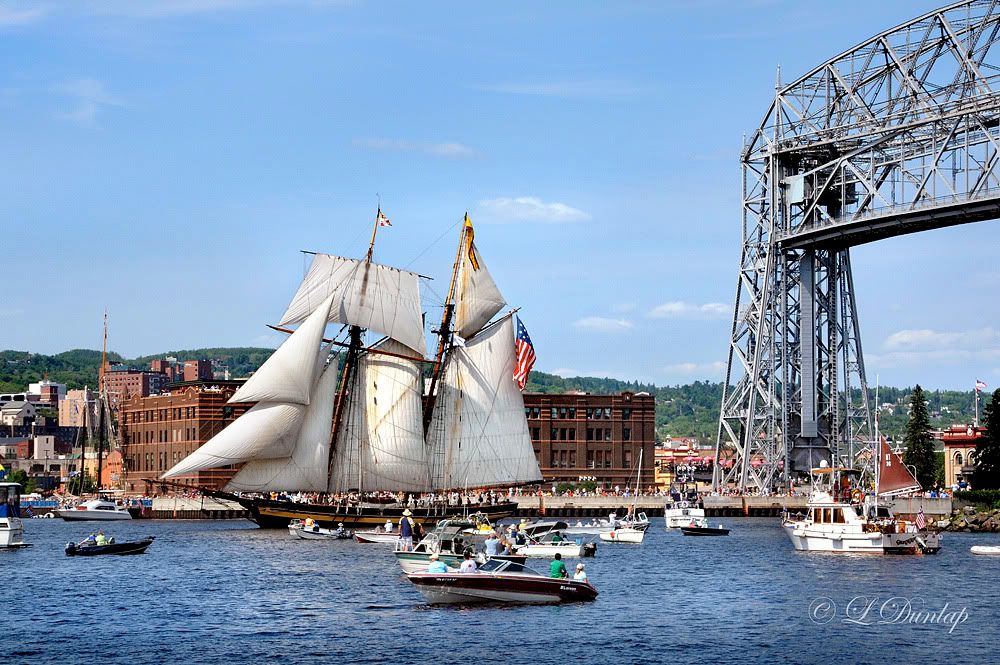 And at the very end, the

Europa

sitting in the harbor.
All the above shots were taken by Larry & Linda Dunlap.
There are several more here...
http://www.pbase.com/summerfields/tallships